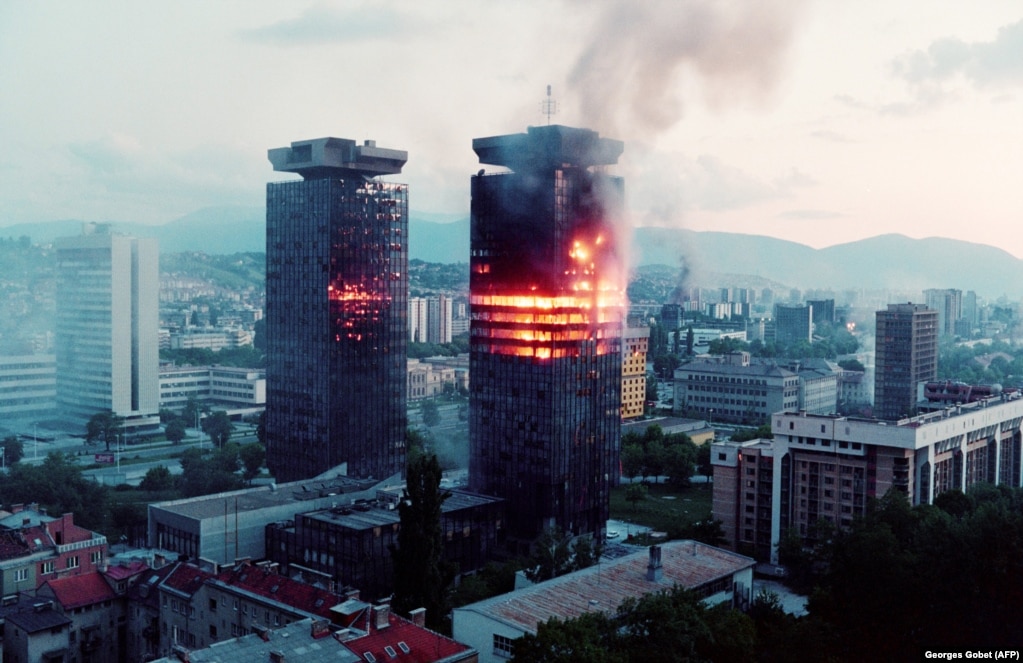 Daisy Luther of The Organic Prepper interviewed Balkan war/Sarajevo siege survivor Selco about similarities between what he saw in Bosnia prior to the war and what he sees of the US now.
How the SHTF in Bosnia: Selco Asks Americans, "Does this sound familiar?"
US and Yugoslavia (in 1990) on first look do not have anything in common because people are going to say, "The USA cannot have anything similar to any socialistic system."

This is true but only on first look…

Things that I experienced in my case prior to SHTF, and things that you might recognize:

Things that make differences between people are more and more problematic (race, religion, political opinion).
Polarization is getting obviously stronger.
People want to come to your country, but they do not want to "assimilate" or contribute to the greater good. They want to preserve their way of life which is often absolutely contradictory to the way that your country (society) works.
The political way of solving those problems often fails, because, in essence, those problems are hard to solve in a democratic way (in the spirit of democracy).
Your freedoms are "shrinking" as a result of that.
Calls for "radical solutions" for the problems are stronger and stronger.
The media is absolutely working a dirty job, and it is hard to find out what is the truth anymore.
Suddenly people and events from history are "brought back" so people can judge and argue about it, to write history again, to build myths sometimes.

…rioting over the statue of a general from WW2 which was about to be destroyed because for some people he was a war criminal and for others he was a hero and important political figure.

It was a big event, and people were brought into that event in big numbers, arguing and fist fighting and rioting…

…it is about dehumanizing, no matter who or what group. It is about adopting opinions like "they are so different that they do not deserve…( to live here, to have rights…)

Once that happens a whole new set of rules jumps in and those rules mean that lot of your liberties and rights gonna be taken too, and that is the problem actually.

When that happens, you will understand that it is not really important who is who. The only thing important is that somehow you do not have your rights anymore (for example the right to carry a firearm) and then you are in s..t…

…Hope in something new and something better was exactly what I was experiencing just prior SHTF, new leaders, new democracy, freedom…

It clouded my perception, I trusted too much….

…I have seen many people killed, a lot of women and children too, civilians. A huge number of people suffered, were hungry and cold and were terrified through that period.

But I can count on one hand the dead or hungry politicians in that time.

Things were good for them through that period. Some of them ended up even richer. A lot of them are still powerful in the same or different parties, and are still talking about "their people" or " causes" or "fear from others".

It is the way it works.
Click here to read the entire article at the Organic Prepper.