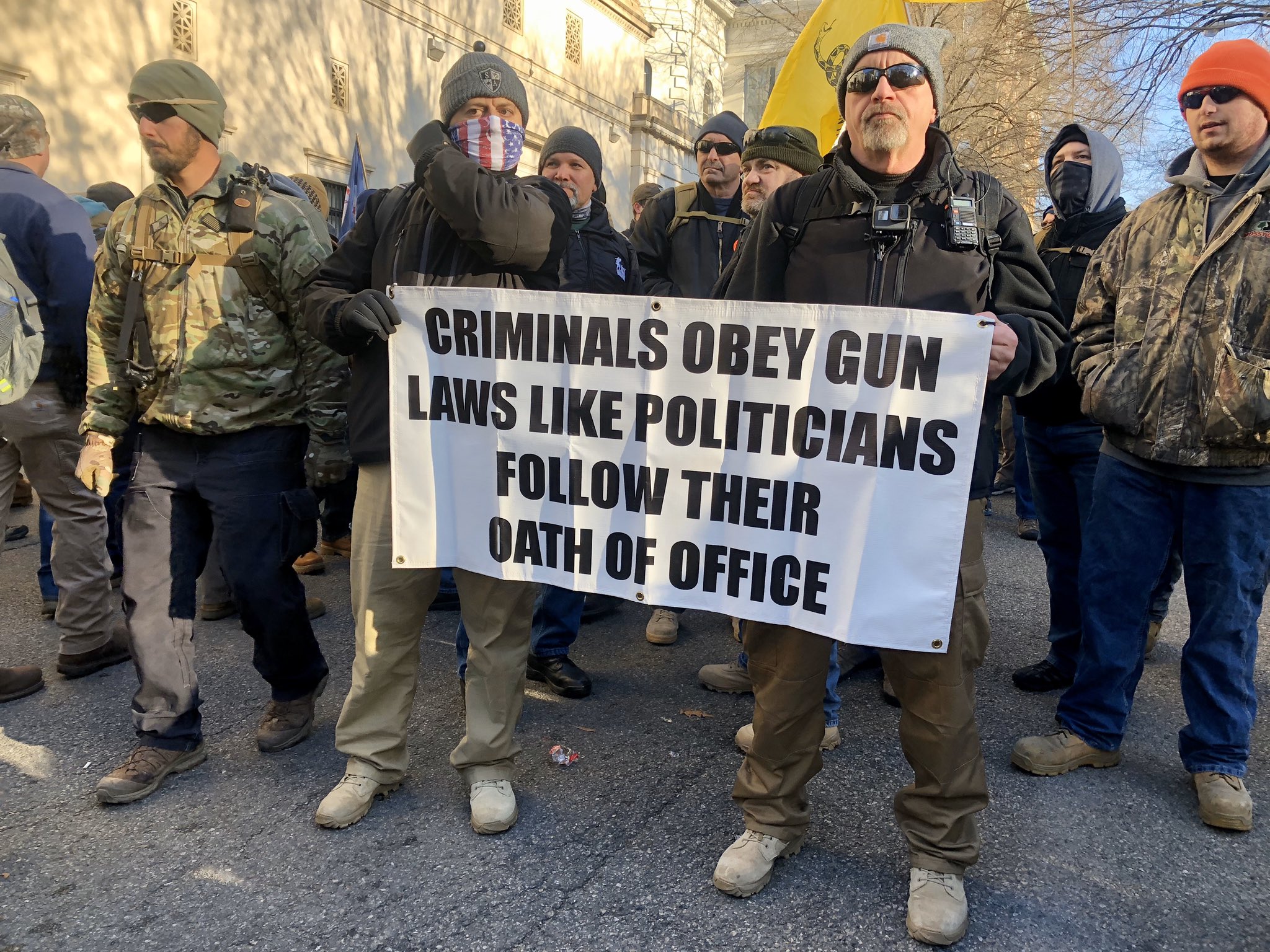 22,000 peaceful protesters attended the January 20th second amendment rights rally in Virginia. Much of the media seemed surprised and disappointed that there was no violence as evidenced by various headlines and commentary.
From Timothy Carney at the Washington Examiner:
Reporters and editors at the largest news outlets overwhelmingly dislike and distrust the people demonstrating against Virginia's proposed gun restrictions. This is clear as day, and every journalist, center-left media critic, and media defender would do well to admit as much.

The media elite hate guns, favor gun control, and bear disdain or at least distrust for those who are passionate about gun rights.

Reporters' coverage of and reaction to Monday's Second Amendment demonstration makes that abundantly clear.

For starters, NBC News reporter Ben Collins, again, he's a reporter, not an opinion writer, flatly and falsely called the demonstration a "white nationalist rally" in a tweet calling on everyone covering it to "verify information" before tweeting it out. Collins has deleted the smear-tweet, but you have to consider the nature of the error.

While deeply thinking about accuracy in tweets, a news reporter falsely called a gun rights rally a "white nationalist rally."

The simplest explanation here is that Ben Collins considers gun rights activists to be vile and hateful creatures. NBC News, Collins's outlet, gave the march the Joker treatment, darkly warning everyone it would be a horrible, violent day, truly reflecting their expectations.

It's not hard to read between the lines of the Washington Post's coverage: "Chants of 'U-S-A, U-S-A' broke out every few minutes, but by 10:15 a.m. there were no signs of violence or conflict with law enforcement officers."

If you're a normal person, you probably noticed that "but." The clear implication is that the sort of folks who get together and chant "U-S-A" are prone to violence.

Bloomberg News has a decent story that gratuitously mentions that the protesters "were mostly white and male." Those words don't appear in Bloomberg coverage about Bernie Sanders's rallies or the Democratic debate stage. Those words are intended to signal disapproval of the pro-gun demonstrators.

We know that the media smear marches they hate. It was one year ago that the Washington Post and other outlets recklessly and falsely cast a crew of Catholic schoolboys in MAGA hats as nasty racists.

Guns, like abortion and all-boys Catholic schools, are a culture war issue. We know what side 90% of the media industry is on. Everyone should admit it.