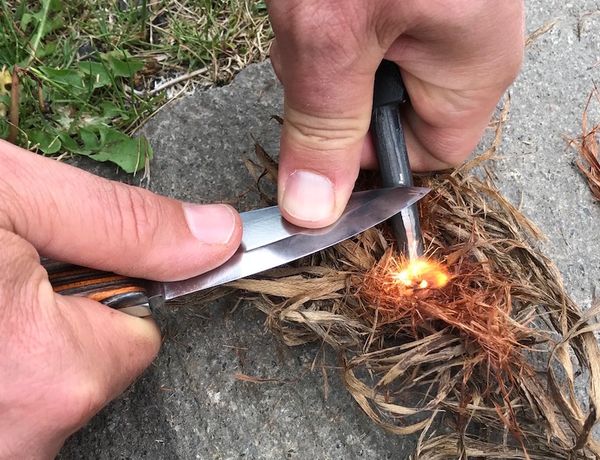 Bushcraft Northwest in Goldendale, WA is holding a Bushcraft Weekend on April 30 and May 1, 2022. The cost is $250.
In this two day course, we cover everything from the basics to advanced techniques including Gear and Survival Kits, Edged Tools, Fire, First Aid, Cordage and Withes, Shelter, and Navigation. All learning is hands on and the days are packed with information. There is no skill level requirement for this course. 

Full meals provided on Saturday night and Sunday morning. Please bring whatever food and camping items you'd like for your comfort during your stay. We also bring some new gear to workshops for sale, but if there is something specific you are interested in, please let us know so we are sure to bring it to the site. 

Bushcraft Northwest also offers private workshops for individuals, groups, and government agencies. Cost varies depending on group size and whether the course will be held at our location in Goldendale, WA or if we are traveling to your location. Please contact us via email or feel free to call (360) 606-1036 to find out more information. 
​
TOPICS TAUGHT DURING THE WORKSHOP:
Knives and Edged Tools: Learn proper cutting techniques which are both safe and efficient. Hands on training with lots of carving. Knife sharpening, saws, and axes are also covered. This is a must for those who want to get the most out of their tools.

Fire: Being able to light a fire can mean the difference between life and death. This section covers vital topics such as fuel types, finding and preparing tinder, friction fire lighting, ignition methods, and various fire lays.

Cordage and Withes: From building shelters to gathering food, cordage is often used in the process. Learn traditional techniques of making cordage out of easily found natural materials.

Knots: Unless you are involved in a highly specialized activity, you don't need to have fifty knots memorized. We cover the eight most useful knots that you need to know to get things done.

Shelter: Tarp setups and improvised shelters for both planned and emergency stays.

Navigation: How to use a compass, compensate for declination, and read natural signs (day and night) to get where you want to go. Clinometer work and other more advanced skills are covered on request.

Emergency measures: A vital and often overlooked topic that should be familiar to all who venture into the backcountry. Content includes rope work, first aid, transporting injured people, and signaling.

Gear and Packs: Stop overpacking and/or accidentally leaving important items behind. Learn Mike's modular packing system to keep gear organized whether it's a survival kit or a full blown backpack.