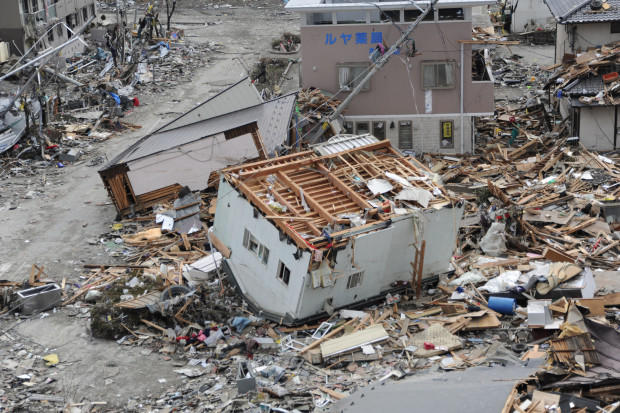 King 5 News actually had a pretty good article back in December about preparing for a disaster. They did a decent job of listing supplies in order to prepare, other than the expected failure to mention anything about self defense (they do mention having a knife at least). But they cover water pretty well, making plans, preparing for pets, footwear, medication, and using cash so it's still one of the better mainstream articles I have seen on preparing for a major earthquake. They do fail to say that if you're living in an outlying area, you may be on your own for well over two weeks, but it's at least a little implied when they mention responders passing you by to get to more populated areas.
Prepare to be on your own in a major Pacific Northwest disaster
You're on your own.

If a 9.0 earthquake or a tsunami wipes out homes, roads, bridges, communication, and other infrastructure in the Pacific Northwest, keep that thought in mind. You have to assume no one is coming to help you, and you may not be able to get anywhere to find help, at least for a few days.

It's not because responders don't want to help. It's because, as disaster preparation experts agree, they aren't ready to jump with a region-wide response when something that big happens.

It's a sobering thought, and that's why you need to be ready — now — to be on your own.

"You're either ready, or you're not ready (when it strikes). There's no 'getting ready' from that standpoint," emergency response expert Eric Holdeman said…

If you call 911 because you broke your leg in the quake, guess what. Everyone else is calling 911, too. First responders won't be able to respond to all of you. They will likely first go to places where there is the highest concentration of people so they can do the most good at once, Holdeman said. That will be schools or nursing homes. If your house is on fire, firefighters may pass you by to get to another, larger disaster scene…

There are some simple things you can start doing now to prepare, and you don't have to do it all at once.

Prepare for three days?

Nope. Try two weeks…
Thankfully, people are finally understanding that three days of supplies are simply not enough for major disasters. Unfortunately, two weeks is short, too. As we've covered before, emergency management officials know that two weeks isn't enough, but they think they need to slowly introduce you to the idea or you'll reject it out of hand.